Movies have the power to evoke a huge range of emotions: happiness, sadness, anger, fear, laughter, and sometimes, even a touch of depression. Whether its the script, the acting, the scenery, or the music, or hopefully a combination of all of these, you've probably watched a movie or two that had a profound impact on you. In the spirit of igniting that one positive neural pathway in your brain, we'll give you 10 movies that have both stood the test of time and are geared to show you the way to whatever happiness you believe in.
Here's the list of 10 that you'll want to check out:
#1 THE WAY
When Tom Avery's son sets a goal for himself, he won't stop until he reaches it. Tom's son is determined to travel the Way of St. James, but Tom receives the news no parent ever wants: his son has died. Having just started the pilgrimage, Tom's son didn't get far on his journey, but that won't stop Tom. After a harrowing journey of coping with the news of his son's death, he decides to trek the journey his son was unable to. The Way is a deep movie that will make you ponder all the ways to happiness and acceptance when the unthinkable happens. A must-see.
#2 IN JULY
Daniel is a man of reason who decides he won't allow reason to run his life. He can't. A physics teacher, he knows only to follow his heart to Istanbul where the person who claims his heart lives. On the trek to an amazing country, he encounters various and nearly unbelievable incidents, but none of these will stop him. Daniel is in possession of an Aztec ring crafted in an ancient age and he is sure it will help him find his amazing love. This movie is filled with the thrill of spontaneous travel, faith, and his undying belief in self.
#3 LIFE AS A HOUSE
Architect, George, has many plans for his life and the time to do them. Or so he thinks. In his 45th year, he finds that he is dying. Will George have enough time to right all of the wrongs and rekindle the relationships he has burnt? When he doesn't have enough time to rebuild his fate, can he at least put on a new coat of paint?
#4 THE FISHER KING
In the bad, there's always good. This is true for radio presenter, Jack. When he callously responds to a caller, tragedy follows. Jack settles to drown his misery in alcohol after quitting his job. After some time has passed, he crosses paths with a homeless man, Parry, who has a magnificent story to tell. Before becoming homeless, Parry spent his days as a history professor. He will show Jack Manhattan through his eyes in a wondrous place where castles sit on the streets and medieval knights travel to various destinations. Known as a "box containing a secret", The Fisher King is a magnificent film that swirls destiny, perception, and belief in a wondrous storm.
#5 THE HUNDRED-FOOT JOURNEY
When Indian immigrant's restaurant meets an upscale French restaurant, there will be problems. This movie pits the passionate spices against the French sauces in a majestic movie that will enrich your mind, heart, and other senses.
#6 LIFE IS A MIRACLE
Luka has a far-fetched dream: to pave a way through the Balkans by building a railway tunnel. This comedy-drama will make you laugh all the way through as you witness the challenges of betrayal, war, and disappointment that accompany Luka's journey. None of these challenges hold him back, they only seem to strengthen his intense and unshakable desire to find joy.
#7 THE BOAT THAT ROCKED
This movie chronicles the life of British DJs and the radio station's origins which sailed the seas during the chaotic and beautiful 60s. With characters you'll enjoy and history that won't feel at all boring, you'll really enjoy the rise of Britain's pirate radio station. In this movie, you'll hear a ton of great songs and learn about a lot of bands other than the Beatles.
#8 SHORT CUTS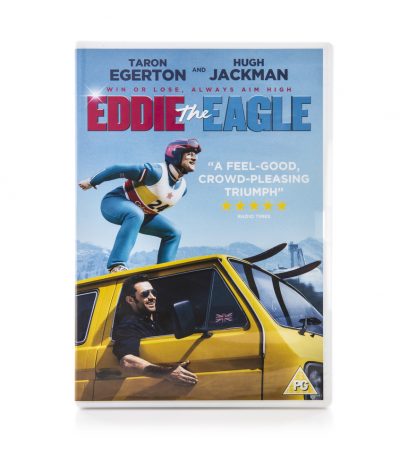 Twirled and twisted through the lives of 20 different characters, this philosophical tour de force chronicles Los Angeles in the 90s. This brilliant mixture of surreal, irony and forgotten values will remind you of all the different flavors of happiness and the constant fight for joy that is forever the backdrop of everyday life. Life continues going, trials come, but happiness is always there, waiting for you to recognize it, once more.
#9 EDDIE THE EAGLE
The story of an ordinary man on an unusual journey to find happiness. Based on a true life story, Eddie the Eagle is filled with humor, upbeat emotions, and a man who will find happiness during a ski jump. Eddie won't become a champion, famous, or anything, he'll stay a regular guy with a heart full of possibilities.
#10 THE BEST EXOTIC MARIGOLD HOTEL
British retirees set out to live their retirement in India because it is cheaper and more exotic. With visions of leisure, they reach India only to find the hotel is a shambles. They find more than just a forgotten place upon reaching the hotel, they find a lifetime of shared experiences wrapped up in one that reminds them all the life and love that can be discovered when the past is forgotten. With a full cast of amazing British actors and actresses, The Best Exotic Marigold Hotel will brighten any weekend.
These are just some of the thousands of movies that were designed through acting, music, script, and sheer emotional depth that can lift your life and leave an indelible mark on your life.