You've received that sex party invitation in a place you're not familiar with and from someone you just meet once. Naturally, your first reaction would be to feel doubtful as the "what if" questions start pouring in. What if someone freaks me out? What if I act stupid? What if it would be a total waste of time?
These questions can send chills down your spine. But then, what if it's going to be the most exciting experience you've ever done? Would that scare the hell out of you?
No one knows exactly how things would turn out in the future. Giving it the benefit of the doubt can open up your mind to positive possibilities. But of course, we won't allow you to say yes without giving some overview of what a sex party could be like and how you're able to cope and enjoy yourself immensely. These tips could serve as your weapon before heading for battle. Here they are, and good luck to saying, yes!
1. Inform yourself
Sex parties are becoming popular, but they have no specific rules. This means anything can happen depending on the organizer's liking. Having an overview of how it's going to look like is an advantage. If you have to reach out to the organizers to know the details, the better. Ask the number of people invited, the location, and what's required from the participants. Ask for the expectations, the intentions or the rules if they have any.
Doing this can give you a glimpse of whether it's a safe place to be or if you can be with the types of people you feel comfortable with. There should also be considerations for safe sex practices.
2. Ask people
If this is not the first sex party the organizers created, try to seek someone who'd been in one of their sex parties before. Talking to someone who has been there can give you clearer ideas. Yet, you should also be mindful of the person's perception. At times, people can give emotion-based opinions on something that didn't work well for them. Nevertheless, interviewing a previous participant can give you more clues.
3. Establish your boundaries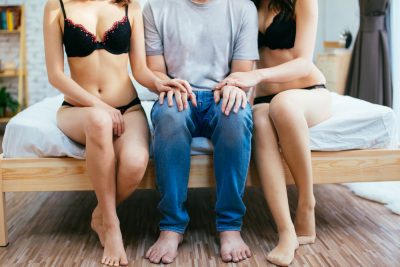 Before attending a sex party, see to it that you've set clear boundaries for yourself. Be clear about what you want to do or don't want to do during the event. Other participants may expect you to receive a blowjob or engage in a BDSM. You should also need to have a clear picture of how you want to mingle with others, whether you prefer a one on one interaction or be with a couple.
Ask yourself how far you can go or if you want some things to be off-limits for others. A sex party is a place of varied faces, genders, and ages. Having clarity of your preferences beforehand can save you from messing around with people you don't like.
4. Know the rules and follow them
A good sex party should have rules for safety and consent. Themes or costumes could be a part of it as well. It would be awkward for you and others if you're the only participant who's wearing jeans. Also, you're not sure if there's a place allocated for your belongings' safekeeping. Knowing them beforehand reduces worries.
5. Bring a friend
If you're unsure of how the party would turn out, bring a friend. At least, you won't be bored when the party falls short of your expectations. Having someone you're comfortable with, can also reduce any feelings of anxiety.
6. Prepare yourself
Since it's a sex party, you're expected to be seen on your titillating undergarments. Buy a new one or get creative by getting clues from the party's theme. Wearing something that makes you feel good improves your confidence and increases the likelihood of getting the attention you desire.
7. Be comfortable with being uncomfortable
If ever no one's available to go with you to a sex party, you would have no other choice but go there all by yourself.
Feeling a bit tensed and anxious are the common emotions you feel when you're about to do something for the first time. Allow these emotions to pass. It might even be better if you acknowledge them and honestly tell others how you're feeling.
The experienced sex partygoers might be nice enough to give you some tips and make an effort to make you more comfortable. They may even introduce you to their group of friends. Talking to them and sharing some jokes are enough to set your mood and prepare yourself for more exciting things to come.
8. Observe
While conversing with others, try to observe what the people around you are doing. Take notice of how they do things. But avoid too much scrutiny that you make others feel uncomfortable under your watchful eye. If you feel aroused while watching the sexual stimulation going around, don't hesitate to masturbate as long as the rules allow it.
9. Get real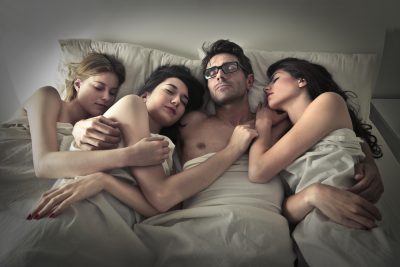 Participants in sex parties can be incredibly hot but don't expect that all of them are. Not all people can fit in your definition of being hot. It's best then to expect some participants to be a big turn off. But don't allow this to deter you from enjoying the party. Just make proper choices and be okay if you can't be in sync with everybody at the party.
10. Say no when you have to
Being in the sex party doesn't mean you have to follow everything others want you to do. Learn to say no when you feel your boundaries are invaded or when you don't feel like doing a specific activity with certain types of people. Just make sure you do it politely and in a way that doesn't connote rejection.
11. Respect the boundaries of others
Like you, other people have their boundaries and limits too. You should respect them if they don't respond vocally to your requests. That could mean a "no".
12. Make the first move
Though it's your first time to attend a sex party, it can't prevent you from making the first move when you feel like it. This increases your confidence if you're not the forward type. Anyway, others know they have the right to say no when they refuse to do something they're not comfortable doing.