We all know that men were born competitive and aggressive. So they have this strong desire to give the best they could whenever they feel the pressure of doing something. But what if when it comes to adding spice in bed and satisfying their partner's sexual cravings? Are they up for the challenge?
Every woman is different and unique in their ways. You can't know the qualities they have unless you tend to identify and observe them, little by little. It is the same when it comes to having sex. Every woman has their perspective and preferences when it comes to bed. If you want to satisfy your partner's sexual cravings, you need to know what their needs are and want, and maybe the things they don't like doing during sex.
And it is not just about knowing the women's preferences. You may want to think about the limitations you have as a man, your weaknesses and strengths, and the challenges you're facing when having sexual activity. There are some cases that women get frustrated when they can't get aroused easily or won't reach their orgasms when having sex.
These instances are uncontrollable. As we get older, having sexual activity with our partners will not be the same as the first time. And we all understand that! But remember, these things might not be a good excuse for giving the most exciting sex experience for your partner. You may want to have good sexual communication to talk about your different preferences while doing it. Good communication, building trust, and appreciation is the key to a successful relationship.
Suppose you're a man and casually came across this article. In that case, you may want to take note of these best seductive ways to satisfy your partner's sexual cravings.
Be an explorer!
The bedroom is mainly the place where we can enjoy being sexy and fun with our partner. But have you thought that maybe this is the time to start being an explorer?
Skipping the bed may be the start to spice up your sex life! Be creative and try to explore different places. For example, try making fun in the kitchen or maybe in the living room while watching some erotic movies. Or can you can try it in the bathroom while taking a bath together. It can help to build steam and hotness while having sex.
Remember, the place does not matter when it comes to having fun with your partner. Don't just do it in public!
Lights on!
Maybe you're thinking that the best way to do sex is turning the lights off. Well, it is the start of doing something different.
Turning the lights on or maybe putting some mirrors on the walls and ceiling can add an effect while having sexual intercourse. Doing this might build some intense actions that can make lovemaking wild and arousing at the same time. You can also try using some scented candles to bring a sense of smell that is very sensual.
Stare like there's no tomorrow.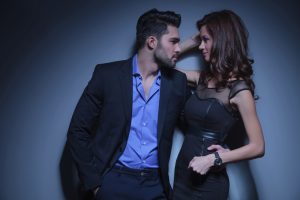 It is a usual scenario that we are enjoying sex; we tend to close our eyes.
Trying this simple way may be the best thing that could help spice up your sex life. Open your eyes and stare at each other like there's no tomorrow! Looking and staring can add the feeling of sexiness and intensity.
Seeing the look at each other's faces while having sex is satisfying, especially if you reach the climax.
Be the next Christian Grey!
Have you ever try watching or reading the famous book titled "Fifty Shades of Grey"? If you did, you might well know the character of Christian Grey. Well, you might want to try some of his ways while having sex. It is not about being dominant or taking control, but it is about using different sex toys. Sex toys might add spice and can be a good thing to you and your partner because they can bring excitement. So don't be shy to try!
Be good at acting.
Another way to spice up the bedroom is by being creative. Try to do some role-playing and explore each other's desires and fantasies. Another advantage of this tip is you can communicate with your partner, knowing what she desires most while having sexual intercourse. You can start by doing some easy roles. It will be best too if you can wear some sexy costumes and outfits.
Remember, there is nothing wrong with being creative, even while having sex.
Get ready to make love with music.
Playing sexy music while making love is another way of building excitement. Try some seductive or maybe slow piece to make it more arousing and wild. Music can affect mood, which is essential while having sex.
Silence is the key.
Making your woman moan is an excellent way to know that she is satisfied while having sex with you. But let's try something different. You can start by skipping the loud moans and try to be silent while getting to your climax. It is fascinating and thrilling! You can do this while letting your partner be on top and take control. You can see that look in her eyes, not containing herself to scream your name.
There are many ways to try to satisfy your partner's sexual cravings on top of this list. It is up to you on how you can achieve it. Remember to communicate with your woman to know more about her preferences and needs. The most important thing for a woman is making love with the man she truly loves.
Saying you love her while lovemaking is the best way. And take note that having sexual intercourse is just a way of showing love and appreciation to your partner. Yes, it can relieve stress and make the tiredness away, but it is how you treat and respect her that matters the most. It can make her happy, contented, and most importantly, make her fall in love with you all over again.