Sometimes all you want is a pain-free day; a moment of peace when you can enjoy life without worrying about your chronic health issues. So you've tried many alternative and natural treatments that are readily available and supposedly work even though there is no scientific evidence to support this.
You've wasted your money, time, and health trying out these dietary supplements, but your issues didn't disappear, so you are still left with your pain.
Dietary supplements that you hoped would work have failed, and you are left disappointed. It's especially crushing when these supplements should help improve the problems you have with your health, such as pain and inflammation caused by, for example, arthritis, even more so if these problems affect your ability to lead a normal lifestyle.
Research has shown that turmeric, which you usually use to change and improve your food's flavor in the kitchen, is a potent anti-inflammatory spice.
Eating this spice could technically reduce the inflammatory pain that you suffer from. However, the amount of turmeric you'd have to eat in a day to reach these pain relief qualities is just not feasible.
Luckily, there are several supplements out there, such as Ultra Pain Relief, which contain turmeric and help reduce your pain and fight inflammation.
Before taking these supplements, make sure to consult your primary physician, doctor, or other qualified medical professionals who will tell you if you should take this dietary supplement or not.
As mentioned in the caption, in this article, we will review Ultra Pain Relief, a supplement supposed to have pain-reducing qualities. We will analyze the truth of that statement.
Ultra Pain Relief – What is it exactly and how does it work?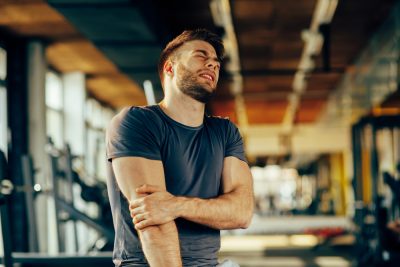 As we said above, trying to eat enough turmeric in one day for it actually to work is just not possible. Besides that, some people aren't fans of turmeric, so it could be a fool's errand to get them to eat it.
However, you can avoid these issues by taking supplements that contain enough turmeric to reduce pain and inflammatory issues.
Most of these supplements contain curcumin, a polyphenol of turmeric, and its active ingredient. The best supplements contain a high percentage of curcuminoids, at least up to 95% in each capsule.
Ultra Pain Relief also contains Bioperine, a black pepper extract that helps the metabolism absorb the curcuminoids.
Considering that each capsule of Ultra Pain Relief contains 95% standardized curcuminoids, we can conclude that this is one of the best dietary supplements.
Designed by UltraCore Brands, this is a leading supplement meant to help people manage pain in their everyday lives. If you generally have no health issues but tend to suffer from inflammation and the pain that comes along with it, then you should choose Ultra Pain Relief for that relief you are looking for.
Even though turmeric's most common usage is in the kitchen as a spice that adds a distinctive yellow color and adds to the flavor of curries, researchers have decided to focus on other qualities of turmeric and its compounds, specifically those that can help in healthcare treatment.
Studies have shown that turmeric, as mentioned, has anti-inflammatory qualities. Additionally, we know that it can act as a potent antioxidant, a natural antibiotic, and that it can boost your immune system, which is always essential, especially during flu season. Apart from this, turmeric is also antibacterial, and some studies have shown that it has anti-cancer effects too.
Due to its unique formula and the 95% curcuminoids in each capsule, Ultra Pain Relief is a supplement at the top of its game.
Does UltraCore Supplements Ultra Pain Relief have any risky side effects?
As with every supplement or dietary change you are thinking about making, you should always consult your doctor or a physician. They will know the best and safest for you, especially when it comes to your age, previous medical records, and other factors like your diet, metabolism, etc.
That being said, Ultra Pain Relief is clinically tested to ensure the absolute best quality of the product that will achieve desired results.
First, it is best to take a lower dosage of the supplement to get used to it and then gradually increase the dosage over time until you reach the recommended two capsules per day. Doing so ensures that you get the appropriate amount of ingredients to build it up in your system so that you experience its benefits.
Be careful not to get carried away, as you do not want to cause unintentional damage to your metabolism somehow. Try to time the doses you take throughout the day and modify them to best work for you.
Consult a doctor regarding any changes, and especially if you start experiencing any unexpected side effects.
UltraCore Supplements Ultra Pain Relief Ingredients List
Ultra Pain Relief supplements contain the following primary active ingredients:
Turmeric standardized extract (95%)
Each capsule is a combination of turmeric and Bioperine along with the standardized curcuminoids. Each portion contains 1300mg of high-quality turmeric extract. As there are 95% standardized curcuminoids per capsule, we can reiterate that UltraCore Brands is currently the best at what they do.
This percentage of curcuminoids indicates that these supplements are quite potent and effective. Additionally, the high quality of these ingredients means that the product itself is of a higher standard.
There is no fine print and reading between the lines. What the label says is what you get, the best possible and reliable supplement package that contains 60 gluten-free capsules. There are no hidden additives either.
This product is fairly priced, the instructions on the dosage are clear, all ingredients are clearly stated. The effects and instructions are transparent and it's guaranteed that this product does what it says it does.
You should consider getting this supplement just for the reasons above, but if that isn't enough to convince you, there is more.
Club UltraCore and the UltraCore Brands Supplements
Along with consulting a doctor, you should always check the manufacturer of the supplements. What is their standing in the industry? What are some of the reviews of customers who have tried these supplements? Are the supplements recommended by professional medical personnel all over the world?
All of these are something you should take into consideration. Ultra Pain Relief passes this inspection.
UltraCore Brands LLC is a health and wellness company based in New York. They devoted themselves to improving the health of many around the world by producing the best supplements which boost the physical and mental health of their customers.
UltraCore Brands produces a variety of supplements that can be bought through a subscription. UltraCore Supplements are a part of their line of UltraCore Power testosterone boosters.
You can buy a retail bottle of each UltraCore Supplement for the price of $49.95. With each purchase, you get a bottle that contains 30 capsules recommended for daily use.
Other than through retail, you can find a good deal by joining Club UltraCore, their online management platform for customers.
Through Club UltraCore you can manage all of your interactions and purchases of UltraCore products. Membership is free, and you will even get an automatic membership if you have purchased UltraCore Power.
Along with the free membership, you will get a free UltraCore Supplement and you can choose which one from their existing catalog (Ultra Pain Relief is an option too). You get a one-month supply which is worth $49.99.
If you decide to change the supplement to another one that UltraCore Brands offers, you can easily do it at any point through Club UltraCore.
Other benefits of joining Club UltraCore are massive discounts which you will be privy to, along with exclusive deals, complementary goods, and even exclusive access to the newest products by UltraCore Brands.
One more thing that you get is notable discounts for two or more purchased products from the UltraCore Supplements line. The discount can be up to 50% for every following purchase.
Club UltraCore is an excellent deal that allows you to purchase the most quality dietary supplements at an approachable price.
In the Final Accounting: Should You Buy UltraCore Supplements Ultra Pain Relief?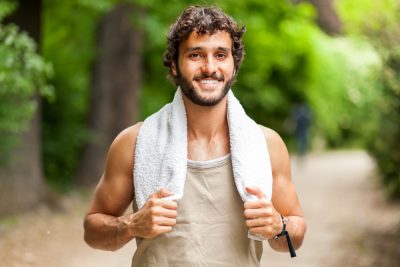 UltraCore Brands succeeded with Ultra Pain Relief, as far as the feedback, results, and reception we have recorded from our research. The quality of their products, the potency, the clear transparency that they have with their customers, all of this has convinced the people to buy from them and to remain loyal.
The new Ultra Pain Relief supplements show that the production is as consistent as ever. You don't need any other supplement when this one can get the job done in the best possible way.
These are supplements designed by a company with a standing excellent reputation, made with a unique formula and high-quality ingredients. The loyalty of their customers doesn't come as a surprise – in the words of a famous chicken company, they do their customers right. It's definitely worth a look.
Click Here to Order Ultra Pain Relief