Most people eat late at night not because they are hungry, but because they have their fridge piled up to the brim.
If you are on a weight loss plan, then you need to know that night eating can ruin all your efforts and workouts. When you eat late at night, you tend to add more weight because you are eating more calories than usual, and you aren't burning it out.
Here is a list of things you can do to stop eating late at night effectively.
Figure Out The Cause
When you realize that you are eating the most in the evenings or late into the nights, then you need to sit back and understand why. Most people who have a diet plan or are into intermittent fasting do this a lot because you tend to starve yourself or eat very little during the day. This would make you very hungry at night, or it might just be as a result of boredom.
However, there is a common link between nighttime eating, night eating disorder, and binge eating disorder. Although these two eating disorders vary in eating patterns, they both have the same negative impact on your health.
In both disorders, people make use of food to get over emotions, like sadness, pain, and frustration, and they often eat without feeling hungry. Binge eaters eat a lot of food in one serving and get to feel out of control while eating, and when they are done, the feeling of guilt creeps in.
But, people who have nighttime eating disorders graze all through the evening, and then in the night, eat more than 25% of their calorie intake for the day. Both of these eating disorders are linked to obesity and depression.
Use A Routine
It could be that you are eating too much because you don't eat enough during the day. If this is the case for you, then you need to adjust your eating plan. Structure your eating and pattern time so that you can spread your meals throughout the day, and you won't feel hungry at night.
Having a good night's rest is essential when it relates to watching your food intake and weight. When you don't sleep for as long as you should, you get to up your calorie intake and even eat unhealthy meals. If you keep at this, it can increase your risk of being obese or developing other health diseases.
Plan Your Meals
Try incorporating this into your routine, because having a meal plan would save you a lot of stress. When you plan your meals and healthy eating snacks, it would drastically reduce your chances of munching on anything and making hurtful choices than can damage your weight loss or fitness plan.
De-stress
The leading cause of why people overeat and eat when they are not hungry is because they are either stressed out or anxious about a particular situation. However, you should know that using food to appease your anger or curb your emotions isn't a good idea.
If you have noticed you eat more when you are stressed out or angry, then find another way to channel that feeling, preferably something productive.
You can try some relaxation techniques, as they would help in managing eating disorders. Some relaxation practices that could be of help include; yoga, hot bathing, stretching, or meditation.
Include Protein In All Meals
Every food has a unique effect on your appetite. If you are always eating due to hunger, then you should make sure to include protein for every meal you eat throughout the day.
Eating more protein would leave you feeling fuller for a longer period, and preventing you from getting hunger pangs late at night.
If you frequently eat protein-rich meals, it can reduce your total cravings by 60%.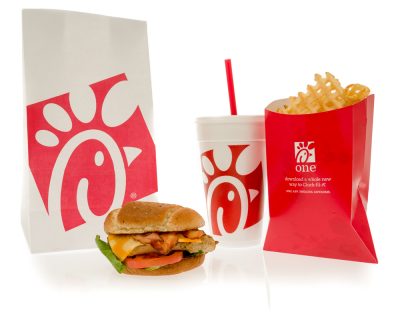 Take Away The Junks From Your Home
If you love eating sugary snacks whenever they are within your reach, then it's best to remove it from your house. When you have realized that these snacks are not available, you can begin to train your mind on how to do without it.
It would help you a lot if you fill up your house with healthy foods instead, and that way, when you feel hungry, you won't snack on junk.
But, if you feel like you can't do without snacks, then opt for the healthy ones. You can stock up your fridge with fruits, plain yogurts, and berries if you want to have the feel of munching on snacks.
These snack-friendly foods are very filling and won't make you overeat at night.