There are things you should know about biodynamic foods. If you have never heard of this term before make sure you keep reading today. If you need more information about this type of food, keep reading here. There are chances that you have bought some sort of organic food before or you have at least thought about it. The foods that are organic certified don't have herbicides, pesticides, sewage sludge, ionizing radiation or GMOS. Animal based organic products don't use growth hormones or anti-biotics. As a consumer, you need to care about where your food came from and how it was grown as well. Eating organic is a way to eat healthier. Organic foods and biodynamic foods are quite similar. Neither use GMOS or pesticides. Farming for both these types of foods use land resources and aren't damaging for the land.
Are biodynamic foods healthy for you?
Yes, biodynamic foods are healthy for you. They are similar to organic foods because they are very low or free from pesticides. The thing is, though, that there are some foods that are junk food but they are still considered to be biodynamic or even organic.
What is the difference from organic foods to biodynamic foods?
You have read about some of the most common similarities between these two kinds of foods. Now, you need to know about the differences between the two. With biodynamic farming, the animals and plants are known as self-reliant and self-contained. This is not always true when it comes to organic farming. With biodynamic farming the goal is to create a more balanced type ecosystem. One example of this is to rotate the crops. Another example is that the manure from the animals is used as fertilizer. The biodynamic farms are more self-standing than organic farms.
You should also know that biodynamic farms are different than the organic farms because they include planting, harvesting and consumption based upon lunar cycles. It has been said that eating based on the lunar cycles allows the food to have more nutrition and taste when consumed. The organic farming is not always seen as a self-contained farm and it isn't based upon the lunar cycles.
What about USDA certifications?
Foods that are mentioned as organic must have a certification by the USDA. Biodynamic farming is recognized internationally. The land must be apart from the farm area. The whole land needs to be biodynamic certified. With organic farms, only part of the land has to be certified.
Is it good for you to eat biodynamic foods?
Yes, it is safe to eat biodynamic foods. This type of farming produces extremely nutritious foods. These foods are harvested without any harmful chemicals and they are full of nutrients. Many of the foods that are grown with biodynamic farming have much higher levels of anti-oxidants than the foods that are grown elsewhere.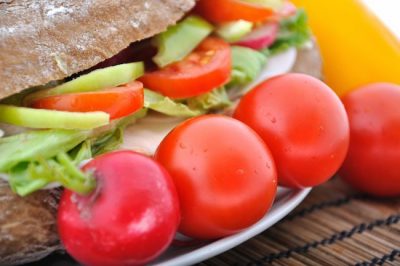 Where do you buy biodynamic foods?
There are many places you can buy biodynamic foods. While you may have to order them online if you live in the United States, there are many farms that sell them worldwide. This type of food is not as easy to obtain as organic food but you can get it. Europe is well-known for biodynamic farming.
Even though biodynamic food is not as commonly used in the United States, it is growing a lot in other areas of the world. Before everyone knows it, the United States will be using these farming practices more and more. This type of food is nutritional and safe to eat. The higher levels of anti-oxidants and lower pesticide levels makes this a go-to food type for many people.
If you are looking for food that is excellent for you and possibly even better than organic food, biodynamic foods are going to be right for you.