Introducing NeoCutis Journee Bio-Restorative Day Cream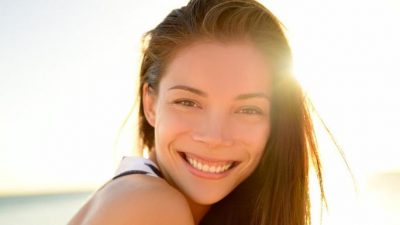 This skincare product is an active anti-aging day cream that consists of antioxidants, PSP, UVA/UVB SPF 30 shield, and Hyaluronic Acid. All these are intended for skin restoration and hydration. NeoCutis Journee Bio-Restorative Day Cream is developed with a full protein content called PSP. This basically is a combination of human growth factors, interleukins and cytokines. Thus, this product is claimed to be capable of soothing and reviving the skin effectively.
This product also serves as a moisturizer during the day with an SPF 30 protection from the sun. It contains mineral sunscreen with no scent. It is essentially ideal for adult and aging women with normal and dry skin. NeoCutis Journee Bio-Restorative Day Cream is also packaged in a pump-style bottle and has great combination of fatty acids, antioxidants and solidifying agents. The only downside of this product is its cost, which is $140 for a 30 ml bottle.
The potent components in NeoCutis Journee Bio-Restorative Day Cream are zinc oxide and octinoxate. Both of these compounds provide the least white cast and wide spectrum coverage that disappear right away when used on the skin. There are two kinds of the Journee Bio-Restorative cream, the tinted and un-tinted. The former has a neutral shade where it mixes greatly into the skin as long as your skin tone is not very dark.
About the Company
The Journee Bio-Restorative Day Cream is developed and manufactured by NeoCutis, which originated in Switzerland in 2003. Its headquarter is now in San Francisco, California. NeoCutis was established by multiple biologists and doctors who realized that human cells have a great potential in skincare items. This is especially true in proteins and amino acids. Initially, products of the company were only accessible in dermatologists' clinics. But now products like NeoCutis Journee Bio-Restorative Day Cream can be bought online and be delivered at your home.
In addition to its product site, this skincare cream can also be acquired from major beauty sites that include international retailers. The products offered by the company is from a wide range of skincare items and are mostly intended for people who want to avoid and address the signs of aging. Furthermore, NeoCutis sells eye creams, moisturizers and other specific treatments. According to the company, the proteins and peptides in their products collect the potency of growth factors from human cells and cytokines.
Getting to Know the Ingredients
Octinoxate (7.5%)
Zinc Oxide (7.3%)
Understanding How the Product Work
NeoCutis Journee Bio-Restorative Day Cream is essentially a skincare product that has multiple functions. It moisturizes and hydrates, soothes and combats transparent signs of aging. It also provides a wide sprectrum SPF 30 intended to shield the skin from the detrimental rays of the sun. Among its active components are antioxidants, Hyaluronic acid, zinc oxide, and octinoxate. Once combined, the formula results to a skincare product that is claimed to efficiently hydrate, nurture, and invigorate the skin.
Product Features of NeoCutis Journee Bio-Restorative Day Cream
The product has no scent.
It serves as a great moisturizer.
It is ideal for women with dry and normal skin.
It offers wide range of shielding action from the sun.
It has anti-aging traits.
Recommended Use
Ideally, NeoCutis Journee Bio-Restorative Day Cream should be applied in the morning with your skin clean and untouched. Put a little of this product before using make-up. Rub mildly into the skin until it is completely soaked up.
Is it Harmless and Efficient?
For one, this product asserts to be an effective skincare cream for daytime use. Included in its formulation are active components that are capable of combating signs of aging while making the skin healthy at the same time. On the other hand, use of NeoCutis Journee Bio-Restorative Day Cream must be done after consulting with your doctor. The reason for this is due to the fact that some of the components here could cause allergic reactions. Better be safe than sorry.
Safety Reminders
NeoCutis Journee Bio-Restorative Day Cream is not apt for women with oily skin.
What Users Have to Say?
Some customers appreciate the product for its quick absorption, soothing effects and for being lightweight on the skin. Women love NeoCutis Journee Bio-Restorative Day Cream because according to them it lives up to its promise. Despite being pricey, the skincare product is considered to be effective in terms of nurturing, hydrating and moisturizing as well as fighting the signs of aging. Most women who have purchased the product are happy with the outcome so far. It is said that while other brands make unfounded claims, NeoCutis Journee Bio-Restorative Day Cream actually presents a vision and makes it real.
Bottom Line
This bio-restorative skincare cream from NeoCutis is intended for daytime use. The manufacturer has been in the industry for more than a decade. This product is being asserted to be ideal for women who are in the verge of aging. Its formulation includes active components like Hyaluronic acid and numerous potent antioxidants. These are combined to work hand in hand with a distinctive compound called PSP. In addition, NeoCutis Journee Bio-Restorative Day Cream also can be used as a protection from the sun with its SPF 30 shield. This product has great potential and seems to be well-regarded for bringing out great results, but others think its price of $140 is too much.