Amphetarol Overview
Amphetarol is created by Tampa, Florida-based company called Nexgen Biolabs. It is a dietary product that's touted to be clinically developed with an exclusive blend of components that are able to improve your mental vigor and lucidity, cognitive functions, mental concentration, focus and watchfulness, mental stamina and overall brain health without the side effect of crashing.
This is attained by having innovative compounds and cognitive boosters partnered with potent stimulants. These are:
Proprietary Blend 770mg: Dimethylaminoethanol; 1, 3, 7-Trimethylxanthine; Beta-Phenylethylamine; L-Theanine; Cytidine 5' – Diphosphocholine; Synephrine HCL; N, N-dimethyl-4-hydroxyphenylethylamine; Schizandrol A; Vinpocetine.
Based on the information on Amphetarol's site, this product has been tested and proven to boost and improve cognitive capacities linked to creativity, processing of information, attention, concentration and recall. On the other hand, since every dose is said to be super concentrated, the company says they strongly advise against taking more than one capsule within 24-hour duration.
It may be for your studies or tasks at the office, but it's for sure that those who are able to work harder and smarter for extended periods of time have the edge to succeed compared to those who cannot. If you want to try a brain supplement to achieve positive mental results, can you expect Amphetarol to deliver such benefits? You might want to think of the following considerations:
The Components in Amphetarol
A nutritional label for Amphetarol is not accessible on the official site, but we're still able to find one on a third-party site. Still, all of the components appear to be exclusive blends, that is why we cannot know for certain how much of these components are in Amphetarol, or whether there's sufficient amount to generate positive effects.
Given this, Supplement View said that there is no adequate scientific proof that the components DMAE (Dimethylaminoethanol), caffeine (1, 3, 7-Trimethylxanthine), Beta-Phenylethylamine, citocline (Cytidine 5' – Diphosphocholine), bitter orange (Synephrine HCL), hordenine (N, N-dimethyl-4-hydroxyphenylethylamine) can provide any benefits for boosting mental function, other than augmenting mental focus but this is because of the stimulants contained in the supplement.
Nevertheless, Schisandra (Schizandrol A) has the potential to boost cognition, but the only studies performed on this ingredient also included consumption of rhodiola and Siberian ginseng. Also, vinpocetine could be effectual for decreasing mental deterioration among people suffering from Alzheimer's, though not substantially among healthy individuals.
Simply put, basing on the information we have on the components of this supplement, you could encounter a surge in energy courtesy of the high content of stimulants in the product, like consuming lots of coffee, but there's inadequate clinical proof demonstrating that these components can, in reality, increase mental performance.
It is also important to note that consuming high content of stimulants can also cause unpleasant manifestations, like having headaches, blurred vision, stomach discomfort, and appetite loss. As a matter of fact, Supplement View categorizes bitter orange as potentially harmful when consumed as a supplement due to the associated adverse reactions caused by it like falling unconscious, heart attack and stroke, particularly when taken alongside caffeine or other kinds of stimulants.
What Users Have to Say about the Product?
We found consumer feedbacks on Amazon during our research. There, Amphetarol garnered an average of 4.5 rating. The usual praises it got from users were about how it works in boosting concentration and energy, and how one capsule lasted over the course of the day, and that there is no experienced crashing after.
There were also negative reviews and most of these were about ineffectiveness, steep cost and adverse reactions like chest pains and jitters. One reviewer on Amazon also said that Amphetarol resembles the product AdderRX and confirmed their suspicion when they found an AdderRX label underneath the Amphetarol packaging.
Also, it is interesting to point out that it seems that most of the 4 and 5-star reviews on Amazon were published by accounts where Amphetarol was the only feedback, or where many Nexgen supplements were evaluated and were all given 5-star ratings. As we have reviewed dozens of supplements for a significant period of time and because we've been exposed well enough in the supplements industry, we can say that such scenario can imply that these feedbacks are not real.
Furthermore, the company Nexgen Biolabs is listed with the Better Business Bureau where it has a B+ rating based on 4 closed complaints as of December 2014. For each of the complaint, the company's retort can be considered argumentative, using strong words and withholding refunds until customers withdrew their complaints. They even warned and intimidated one customer with a lawsuit after complaining about false online consumer feedbacks.
Amphetarol Cost and Money-Back Guarantee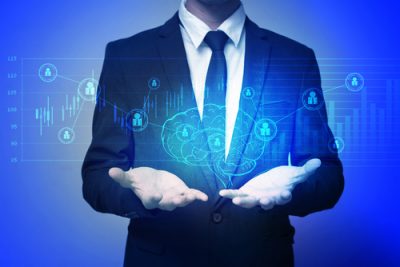 For a single bottle containing 30 capsules, Amphetarol costs $44.99. You also need to cover your shipping expense which costs $6.36 for first-class shipping, although there are other shipping preferences you can select from at check-out.
The company provides a 30-day money-back guarantee, less shipping and handling fees. But returns and refunds are only allowed if the item is unopened, which is strange because how else will you check if the product agrees with you without using it? This indicates that the manufacturer takes pride in what their products can do.
If you have unopened items and you want a refund, you can call customer support at (888)357-4443 or send them an email at [email protected] to get an RMA number.
Final Thoughts: Can Amphetarol Deliver Realistic Results?
Because Amphetarol has high content of stimulants, it can help you work longer and focus harder. But other than this, there isn't any scientific evidence showing that the components in the supplement can do anything to enhance your mental performance.
You also have to consider that persistent consumption of stimulants in high dosages is not good for the health, plus the fact that the money-back guarantee the company imposes does not favor customers.