You may already be aware of testosterone boosting products especially if you are devoted to building a better body physique or replenish your energy level and libido. These products are made with all-natural ingredients to invigorate the production of testosterone in your body, in contrast to the common belief that it already contains testosterone.
If you are looking for a supplement designed to act as a nitric oxide booster, Ultra Boost is the one for you. Let us tell you more information about what precisely nitric acid does to your body and well-being.
One of the most important benefits that you can expect from an intake of a product with elevated nitric oxide level is that it can dilate your blood vessels to ensure and maintain a steady blood flow all through your body. In a male body, it is natural to sustain a normal blood flow; however, it is more significantly essential when it comes to performance and physique.
Ultra Boost Ingredients
It is essential to take a look at the ingredients of any supplements to evaluate its efficiency to your body and see if it has a formula that you can rely on to work. Ultra Boost's only main ingredient is an L-arginine blend, which makes it unique. Let us get into details on how these Ultra Boost's active ingredients work for your body:
L-Arginine Blend (1600 mg)

You may acquire L-Arginine through a proper diet, but it is more likely that your L-Arginine is inadequate without the help of supplements like Ultra Boost. L-Arginine is an essential amino acid and is proven to boost nitric oxide development in a person's body. Most studies about L-Arginine focus on the amino acid and its significant therapeutic effects on the cardiovascular system. There are few studies about L-Arginine's influence on the reproductive health and overall well-being of a male.
Ultra Boost's proprietary L-Arginine formulation contains 1600 mg of the following ingredients in every serving (with each serving representing 2 capsules taken twice a day): A-AKG (alpha-ketoglutarate), A-KIC (alpha-Ketoisocaproic acid), OKG (ornithine alpha-ketoglutarate), and GKG (glutamine alpha-ketoglutarate)
There have been studies recently that for adult men, it is rather recommended that they need to take approximately 1500 to 3000mg of L-Arginine to be able to cover just enough nutrients needed for your daily needs, which Ultra Boost has in spades.
Does Ultra Boost have any side effects?
As much as the manufacturer claims that the supplement is free of harmful fillers or elements for an average adult man, some authors have reviews that it has given the side effects, mostly about the gastrointestinal system or digestive problems.
Reviewing the active ingredients of Ultra Boost, which is essentially an L-Arginine blend that features A-AKG, A-KIC, OKG, and GKG, it is known that these are safe for otherwise healthy adults. However, let us take a look at some risks about the most common side effects that could still be developed through these active ingredients for those who may have pre-existing medical conditions or perhaps have been taking large doses of L-Arginine.
Gastrointestinal upset, pain, and cramps
Painful sensation while urinating
Heartburn
Bloating
Diarrhea
Allergies
Manifestation of asthma
Persistent cough
Low blood pressure
It is just as important to be aware of being fully in charge when it comes to how Ultra Boost or any other supplements could help you and your routines. Thus, this supplement is highly recommended for healthy men who have zero histories of cardiovascular diseases and could preserve a balanced and robust physical activity level. To those who do not fit into these descriptions, we do not recommend the intake of Ultra Boost, especially on a lengthy period, and shall not exceed two capsules a day as the recommended dosage.
Ultra Boost Pricing – Is It Worth It?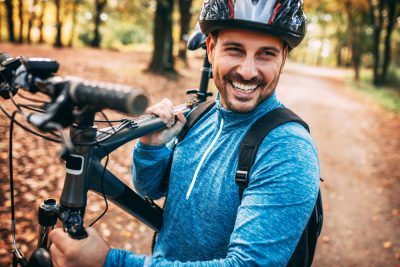 UltraCore Supplements is a line of health supplements that UltraCore Brands provides on a subscription basis, as well as part of its UltraCore Power testosterone booster.
UltraCore Supplements, recently launched by UltraCore Brands LLC, showcases a dozen supplements available on a subscription basis.
Ultra Boost, like the entirety of the UltraCore Supplements catalog, consists of 30 daily servings per bottle (60 capsules), which retails for $49.95 a bottle.
Joining Club UltraCore, UltraCore Brands' online customer management platform, can help you get even more out of your journey.
Club UltraCore is a one-stop point to manage everything about your subscription and relationship with the company. It's 100% free to join, and, if you have already purchased UltraCore Power, you'll get automatic membership and a free UltraCore Supplement of your choice – out of a selection of 12 and counting (Ultra Pain Relief included).
Great deal if you can get it! More information on Club UltraCore can be found on the official website.
You can purchase Ultra Boost from the UltraCore Supplements official website and on retailers such as Amazon and many more. One bottle of this supplement will last for a whole month, specifically if you follow the recommended dosage of 2 capsules a day.
Does Ultra Boost Really Work? THE VERDICT
There are numerous aspects to consider when determining whether Ultra Boost would work well or not. One thing to be aware of is the user's expectations with the product's use, as it is mainly a nitric oxide booster and not a testosterone booster. Ultra Boost's ingredients have been proven to be useful in distributing its benefits, particularly when it comes to testosterone production and performance. However, there is not enough proof to endorse Ultra Boost to boost a man's testosterone level.
However, while this product has a significant effect on a person's cardiovascular health, the dosage of L-Arginine is not guaranteed to contribute a perfect body built or improved performance.
Overall, we recommend Ultra Boost for adults who are searching for a performance and energy enhancer that is safe for general purposes – one will give you that "pump" you want. But always remember to consult your doctor first so he or she can guide you as to how to best take Ultra Boost.
Frequently Asked Questions about Ultra Boost
Is Ultra Boost safe?
With the proper use and intake of the supplement as intended by professionals, Ultra Boost is proven not to provide side effects at its extreme. It has only one active ingredient, which is why this product is highly unlikely to cause serious health issues for otherwise healthy users. However, we highly recommend that you talk to your primary healthcare provider before going on a supplement.
How long does it take for Ultra Boost to work?
Ultra Boost, like any other health supplement, will not immediately give you your expected results. Thus, to notice these effects, you may need to take it regularly in the suggested dosage for about one to three months.
Where to buy Ultra Boost?
You can purchase Ultra Boost from the UltraCore Supplements official website, which we highly recommend that you peruse, and retailers such as Amazon. However, it is up to you whether you buy from other online marketplaces. To be safe, we recommend that you purchase straight from the distributor's official website at http://ultracoresupplements.com.
What is Alpha-Ketoglutarate (AKG)?
Alpha-Ketoglutarate (AKG) is derived from glutaric acid or also known as oxo-glutamate, which is a vital biological compound. It has a keto acid that is produced during a Krebs cycle, a series of chemical reactions immersed in anaerobic respiration that usually occurs through the elimination of an amine group from a glutamate molecule. Fat loss will be inhibited once this cycle slows down; hence fatty acids will not be degraded completely.
AKG & Its Relation to Energy
There is a sequence of chemical reactions that are happening in the living cells during the Krebs cycle. This is also significantly involved in a person's energy production. The mitochondria of cells are where the Krebs cycle often occurs. More mitochondria are found in cells that expends energy that it was vital for energy production, such as through the muscles. To deliver more creatine to the targeted muscle cells, AKG will act as the transporter. When orally ordered, AKG will spare the glutamine and be able to increase the synthesis and availability of it. In 24 hours after surgery, AKG has verified protein catabolism deterrence and has also spared glutamine concentrations in muscles.
AKG in Bodybuilding Supplements
AKG is capable of improving oxygen uptake and decreasing lactic acid in an exercise with a short time duration as for many athletes. It also has a relationship with Arginine and ornithine in which could either be a single or a group of amino acids.
Ornithine-AKG (OKG) For Muscle
In France, they use Ornithine Alpha-Ketoglutarate, which is useful in treating victims of burns. OKG can help an anabolic and anti-catabolic response wherein it is assigned to ornithine, as AKG shares the same metabolic pathways. If both are consumed, these two components will fill the receptor sites, hence will surge the accessibility of the unbound metabolites. More studies suggest that taking OKG is more effective than separately consuming ornithine or AKG. Ultra Boost has them both.
Arginine-AKG (A-AKG) For Muscle Recovery
Being a precursor to nitric oxide (NO) synthesis, Arginine is also an amino acid capable of boosting muscle synthesis and recovery. An increase of flow to working muscles increases nutrient acceptance, and protein synthesis is the most vital benefit of augmented NO levels.
AKG will be able to associate with ammonia generated by vigorous muscle activity in the formation of glutamine, an amino acid imperative for both energy fuel and muscle recovery, separately. Arginine is a supplementary amino acid that affects numerous procedures, including hormone discharge, improved growth hormone output, elimination of lethal waste products from the body, and immune system deficiencies.
The regular absorption of L-Arginine AKG is proven to build up the body's creatine stores, capable of refining athletes' function and performance. The usage of Arginine Alpha-Ketoglutarate raises the nitric oxide (NO) levels, thus, makes NO substantial as it transports oxygen, which enhances blood circulation and the transport of nutrients to skeletal muscle. When there is added NO, the larger the pump will be. Therefore the fiber of the muscle develops. AKG improves exercise performances as well, thus the improvement of a man's muscle mass. Creatine was intended to be sent to the AKG molecule; therefore, it can straightforwardly enter muscle cells. This process brings more creatine straight into the muscle cells.
AKG and Bodybuilding
As a beneficial and versatile supplement, AKG proves to spare glutamine to enhance synthesis and availability, such as athletes and patients. For the post-surgery procedures of both athletes and patients, AKG has always been found beneficial. It does its job as an anti-catabolic that averts the weakening of muscle protein. It also improves the uptake and transportation of nutrients, especially if shared with other amino acids. Thus, it has been used as a tool to improve athletes' performance because of the amino acid metabolism improvement that it can provide. It has also proven itself in avoiding a lack of blood and oxygen circulation to the heart throughout a heart surgery because of its capability to transport boosted oxygen to patients.